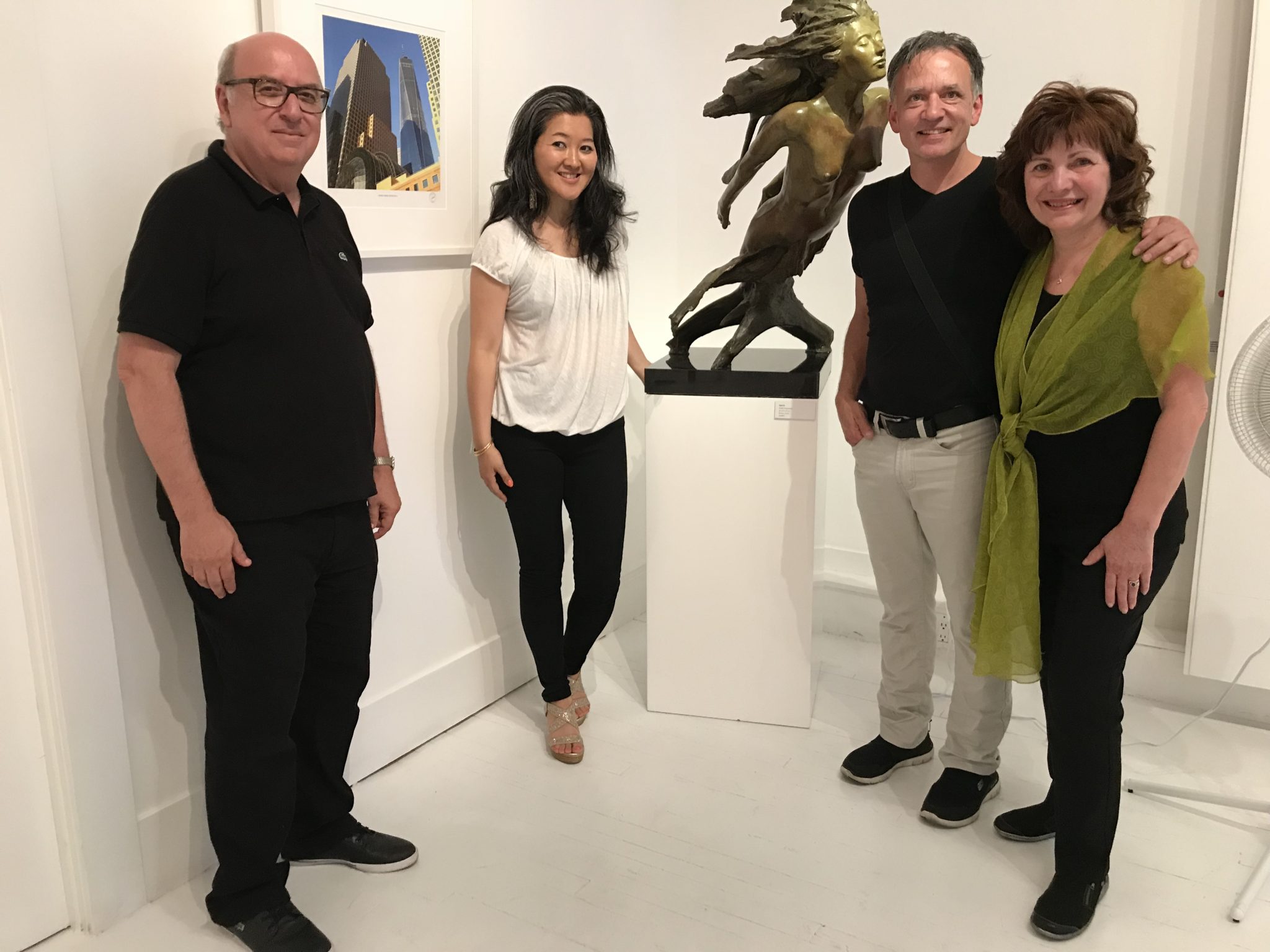 09 Jul

Desjardins at Galerie Corno

We're delighted to announce that many of André's bronze sculptures are now on permanent exhibit at Galerie Corno, in Old Montreal. This presence in the heart of the city will allow friends of the gallery, unable to make it to Magog, to still have access to Desjardins' works. Seeing his sculptures side by side with the powerful works of Corno was a quite intense and emotional moment for André. The gallery's space is magnificent, its team is fantastic, so please drop by for a visit!
From left to right: Louis Plamondon, galerie Corno director – Marie Murai, executive assistant – André Desjardins – Line Corneau.