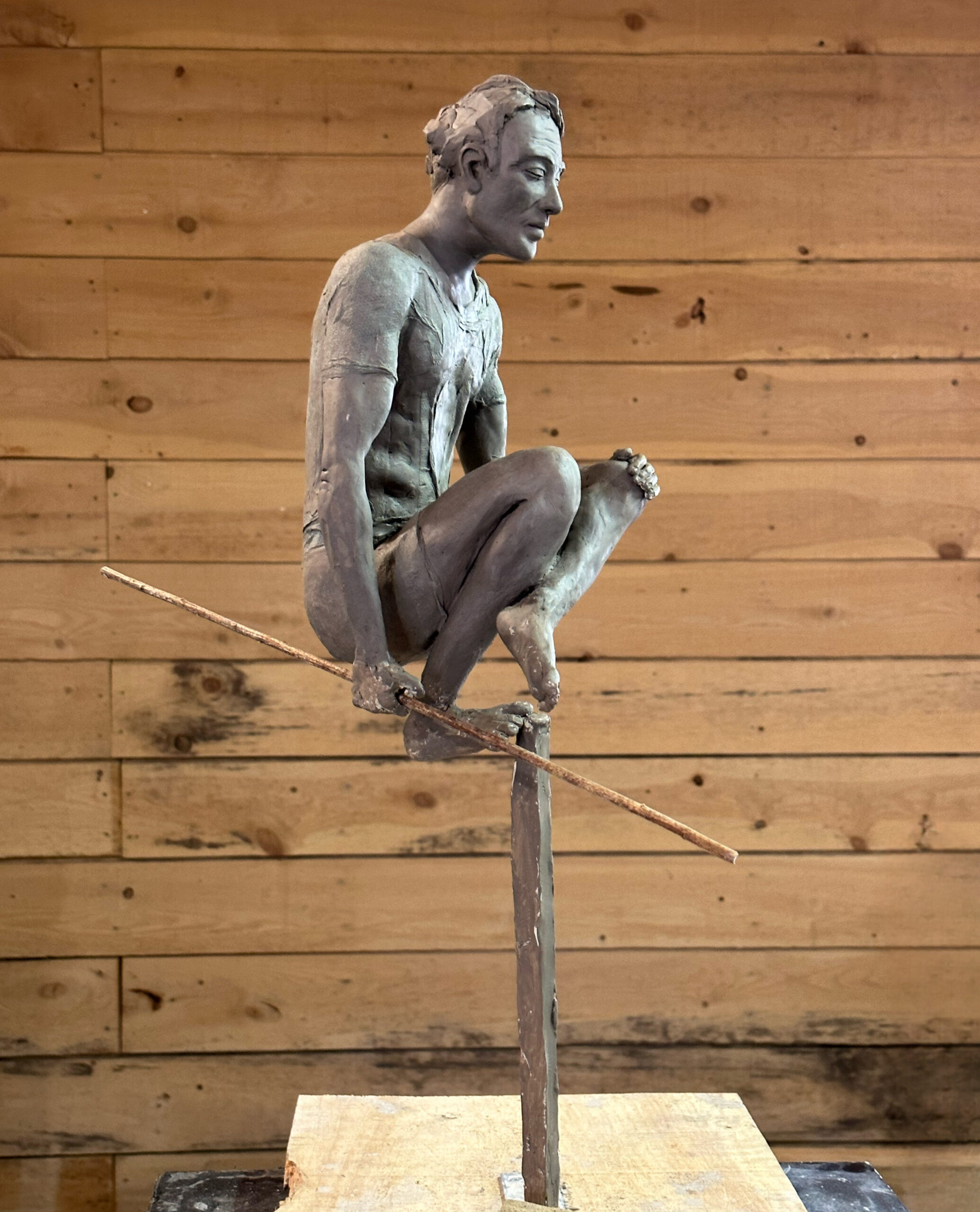 12 May

"L'expérience" et le fragile équilibre de la vie

My most recent creation which follows on my collection "The fragile equilibrium of life". This work is born as I'm about to cross the threshold of sixty. This age when, more than ever, life that hangs by a thread takes on its full meaning.

The face carved by time, but peaceful. The body at rest, but ready to continue the road. My character balances on the tip of the toe, confident. In his hand, a pole rests, but he does not feel the need to use it. For me, "Experience" is a stop at the dawn of this age when I feel that time shifts, where I know full well that there is less in front of me than behind. I now feel more serene than ever now that I have decided to stop chasing after life and from now on, rather walk the rest, fully aware of it's fragile equilibrium.

My sculpture will be on display at the gallery until June 18. It will then take the road to the Art Foundry of Inverness to be cast in bronze.