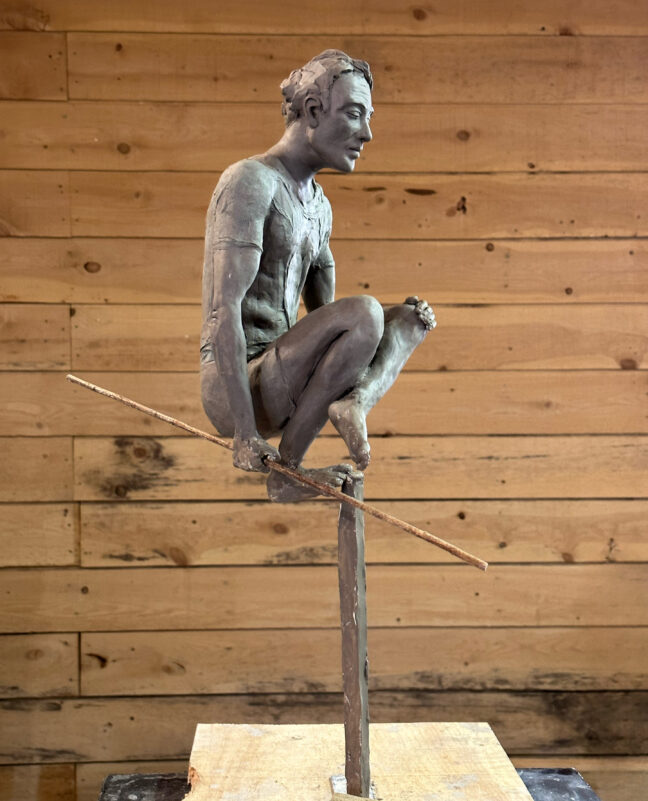 Collection "The Fragile Balance Of Life"
The experience
2023
Clay - Soon in bronze
24H x 8L x 16W in.


Available
This work is born as I'm about to cross the threshold of sixty. This age when, more than ever, life hangs by a thread.
The face carved by time, but peaceful. The body at rest, but ready to continue the road. My character balances on the tip of the toe, confident. In his hand, a pole rests, but he does not feel the need to use it. For me, "Experience" is a stop at the dawn of this age when I feel that time shifts, where I know full well that there is less in front of me than behind. I now feel more serene than ever, I have decided to stop chasing after life, rather walk the rest, fully aware of it's fragile equilibrium.