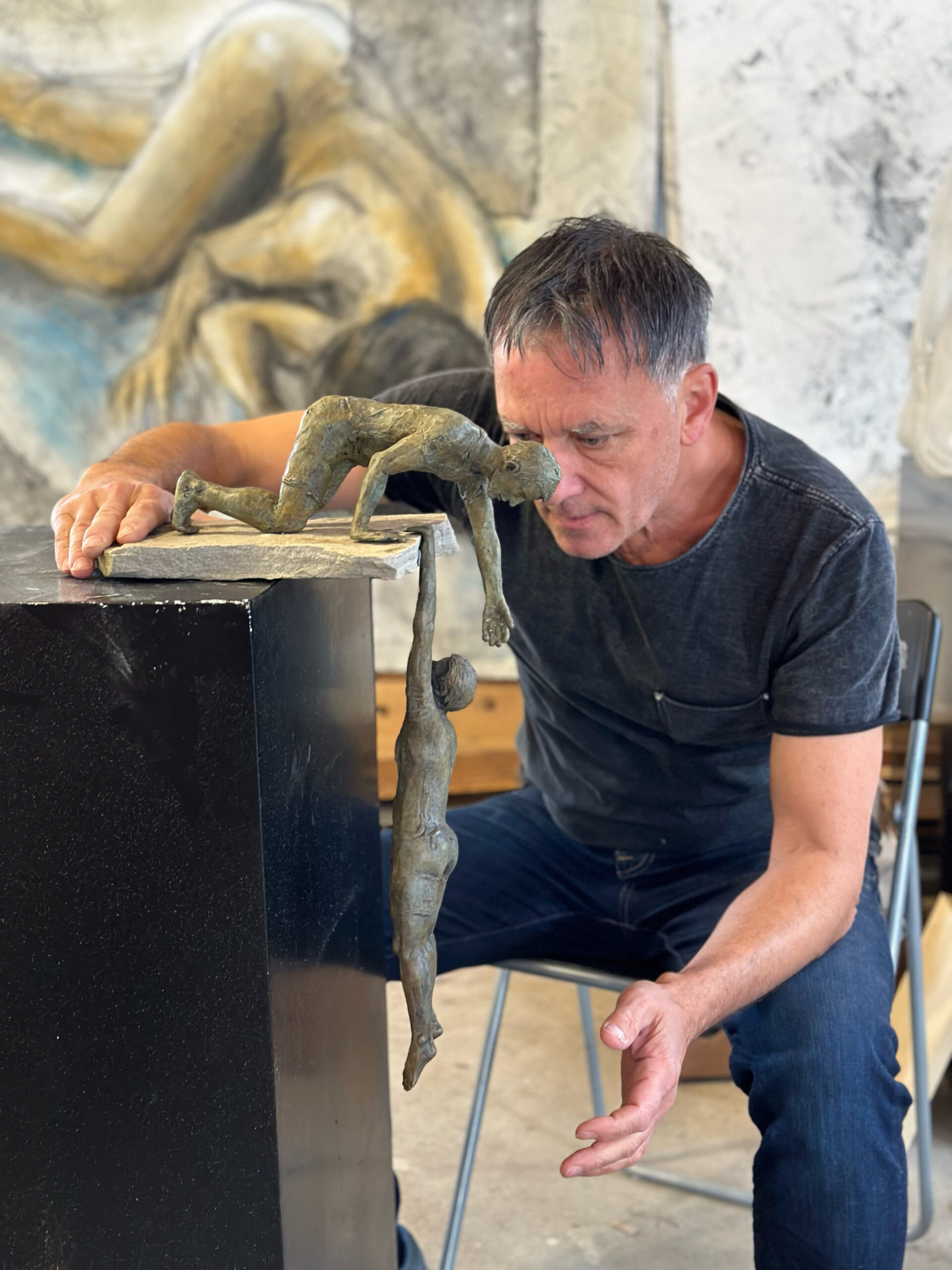 09 Mar

The Little Climbers, back in bronze

My eight little climbers by André Desjardins, whom I unveiled to you last fall, when they were still in the agile state, are back at the gallery, but this time in bronze.

Characters about 12 inches tall, Les Petits Grimpeurs climb walls or cling to everyday furniture: table, chest of drawers, bookcase, windowsill, shelf or any other surface. For me, this collection is about mobilization, solidarity, collective effort and surpassing oneself.

I invite you to come and discover them in bronze, they are magnificent! My accomplices at La Fonderie Inverness managed to do justice to my little climbers by capturing all the essence of their clay state and taking care to be faithful in every way to their original creation.