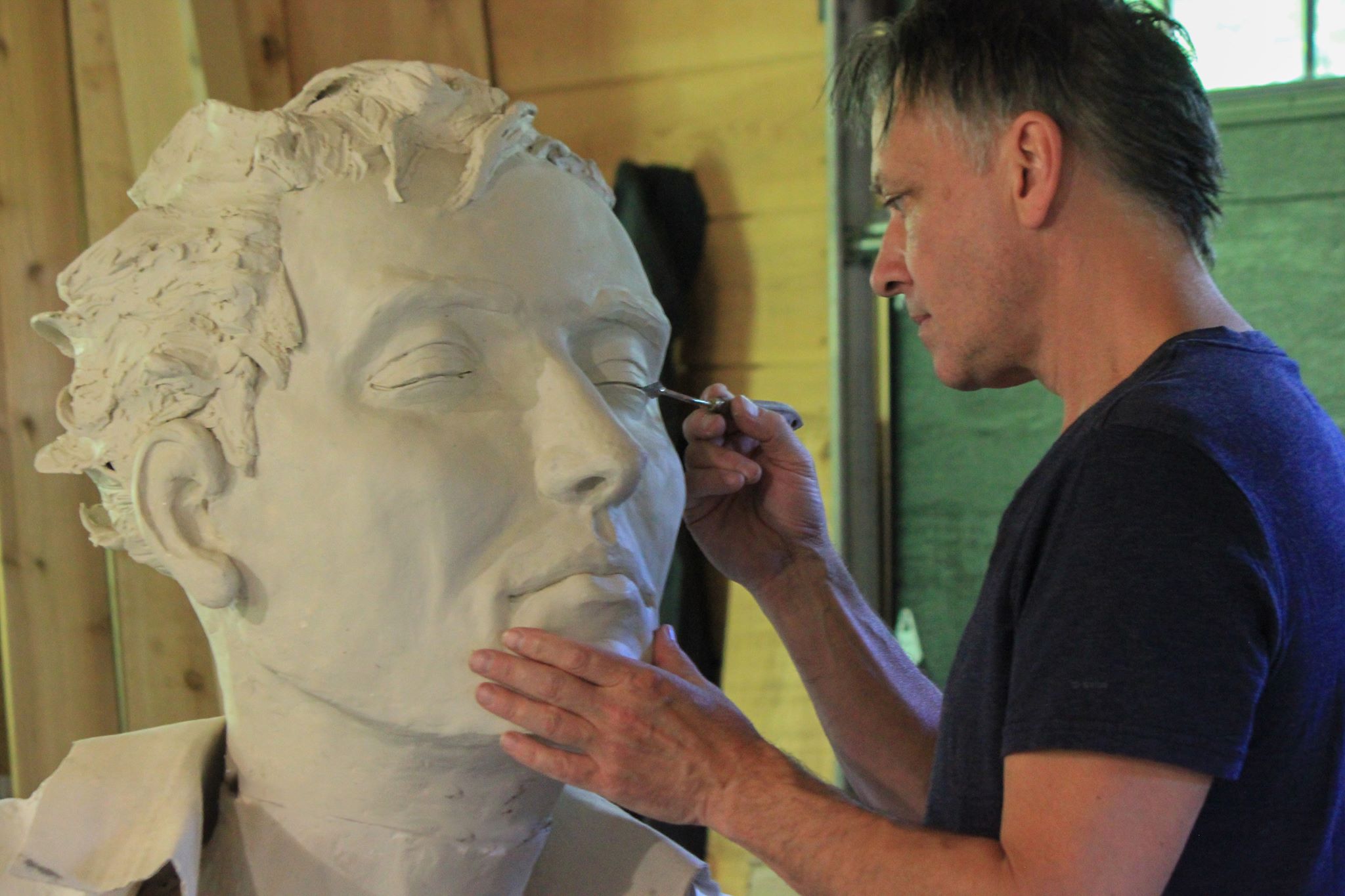 I was waiting for the official green light before sharing great news with you. The go-ahead is finally here! Over the past few weeks, I've been working on a monumental sculpture. I'm revisiting the "To be Free" sculpture I completed last year and I'm currently recreating it in very large-scale!
This adventure is possible thanks to the support of a wonderful patron, Luc Paquet. A friend and collector, Luc is funding the project. At its completion, Luc will lend the artwork to the city of Magog for 5 years.  In the spring of 2021, the sculpture will be installed in the Park de la Baie-de-Magog, a stone's throw away from where I grew up.
The creation is coming along smoothly. I chose to work on one feature at a time. For the moment, the feet, calves, thighs, torso, forearms, hands and head are resting here and there in the workshop. The character will stand at 8 feet tall from the knees to the top of the head.  Once installed on its base, the sculpture will reach a towering 12 feet. All of the elements will be assembled in a few days. I had to open up part of the ceiling in my workshop and create a dome specifically designed to accommodate this impressive work.
After assembling the pieces, I'll spend a few weeks adjusting, smoothing, refining and fine-tuning. If everything goes according to plan, the clay work will be completed in September and casting can start in October. The Fonderie d'Art Inverness will oversee the transition from clay to bronze. The installation on the shores of Lake Memphremagog and the sculpture's unveiling are planned for May 2021.
I'm thrilled to share a few photos taken in my workshop over the past few weeks. I'm planning an open-door event in my workspace in the near future so visitors can see the clay work just before the casting process. Since social distancing measures still need to be respected, visits will be limited to small groups and appointments are required. If you are interested, please send a message to: [email protected]
Till then, you're invited to follow me on social media . Facebook  Instagram.
See you soon!