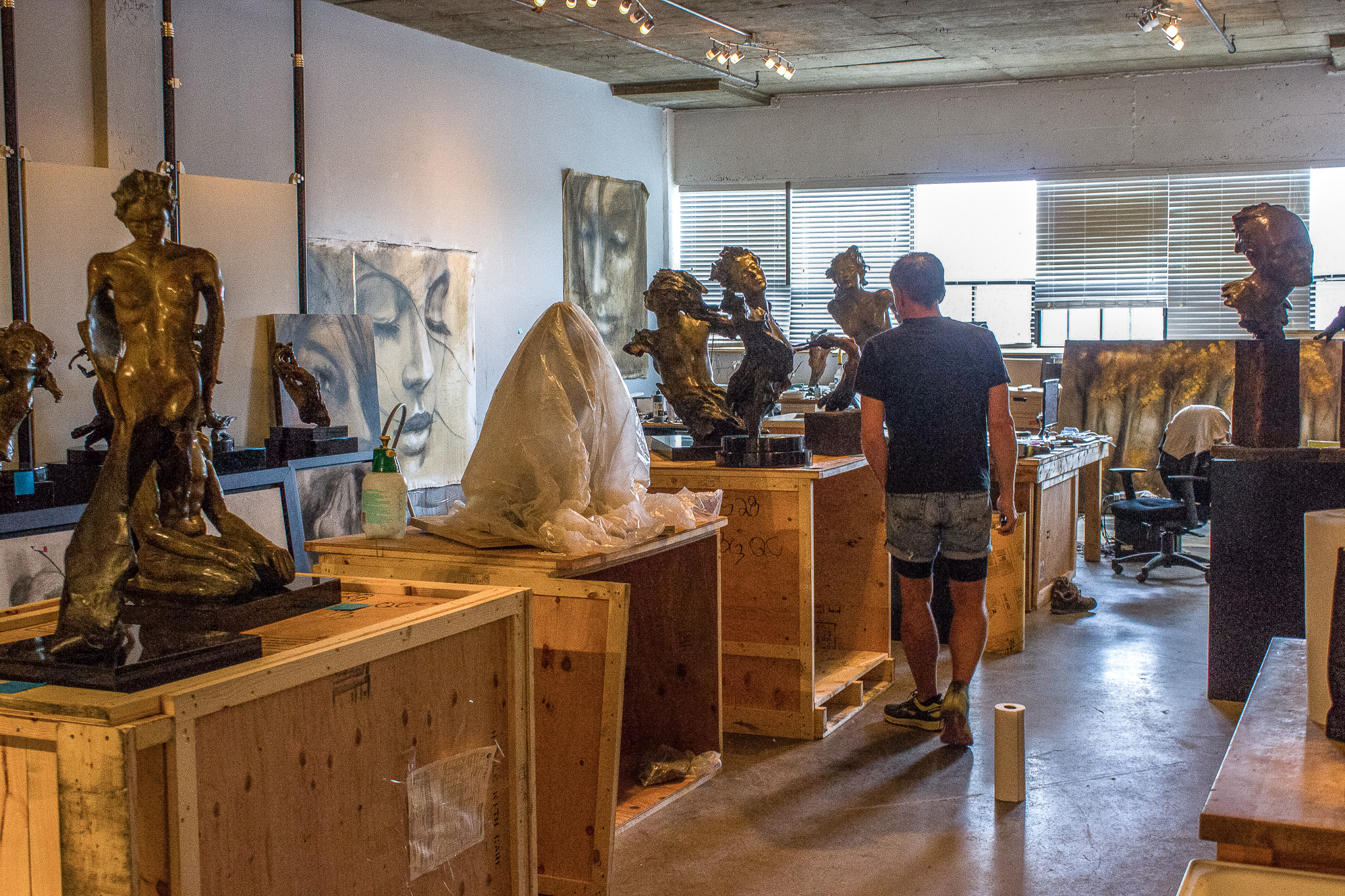 The Artist's Studio
When I started painting, over twenty years ago, I worked from home. I chose a window-facing wall in the corner of my loft, and that's where I created my works. The space was pleasant enough, but slightly cramped so I spent a fair amount of time tidying up… I dreamt of having a studio, a space just for me where I could settle down, unencumbered. A space where I could feel free to do anything I wanted. In 2008, I took a leap of faith and rented a workshop in Montreal's Mile End. That day, my creation changed, and I started to work on large formats.
I could paint on a wall or on the floor, I could forget about boundaries, spread out, make a mess, try anything, take risks… I started to work on many paintings simultaneously, laying out and cutting large rolls of canvass that I tacked on the walls. My gestures were freer, broader, increasingly spontaneous.
I've had many workshops, and have loved them all, even the seedier ones. An artist's work environment is an intimate retreat, a sacred space, a laboratory. My studio is my refuge and I can honestly say that there's nowhere in the world I feel more at ease! So, I felt like sharing memories of each space that have harboured my creation.