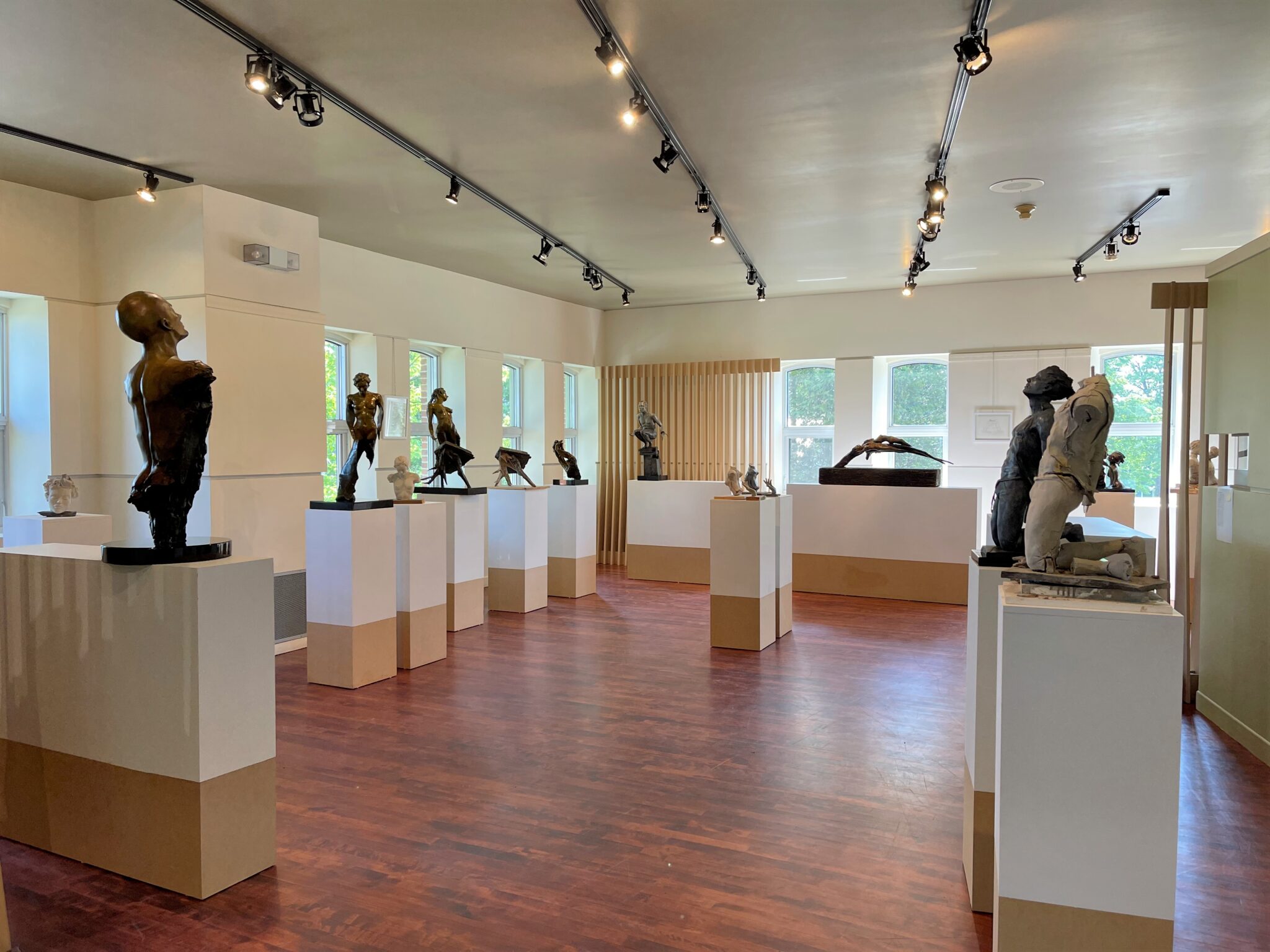 June 19, 2021
My exhibition at the Musée du Bronze d'Inverness started on Thursday, June 10th and will continue until the end of September. The exhibit is entitled "De l'éphémère à l'éternel" and takes a close look at the entire process of transformation from clay to bronze.  Over twenty sculptures are on exhibit along with clay fragments and original photos of works in progress. A truly unforgettable experience. For additional information, please consult the Musée's website.
A heartfelt thank you to Sabrina Raby, Hélène Bélanger-Martin and Édith Couture for piloting the organisation of the event. Thank you also to Ginette Marcotte, Luc Paquet and the Fondation Youkali, for their generous sponsorship. To these I add a very special acknowledgement to the entire team at the Fonderie d'Art Inverness for their invaluable support with the creation of this exhibition.
Enjoy your visit!
The "La Nouvelle Union" journal published an article about the exhibition at the Musée du Bronze.