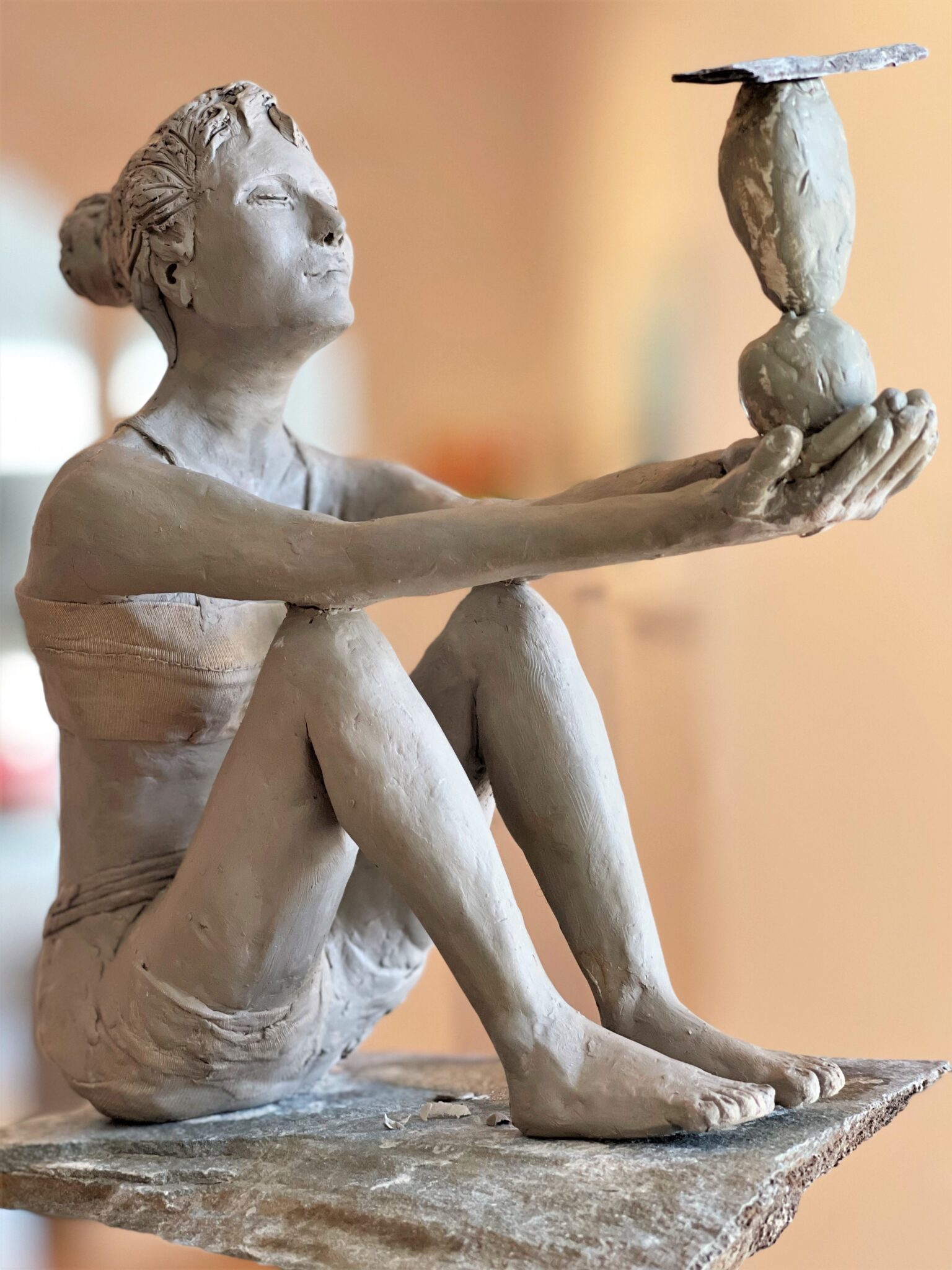 June 19, 2021
A fifth work is added to the "Delicate Balance of Life" collection.
I've named this work Suspending Time. It is part of my ongoing reflection on the "here and now". Slowing down, contemplating, appreciating; all of these states of being resonate with me and shape my outlook.  Life is hurried, much too hurried. That's the reason I wanted to explore a state of standstill, of pause, a moment for listening, a genuine attentiveness.
The clay sculpture is presented at Galerie ROCCIA until July 31,2021.
Suspending Time– 14H X 8L X 6P inches – Edition of 12