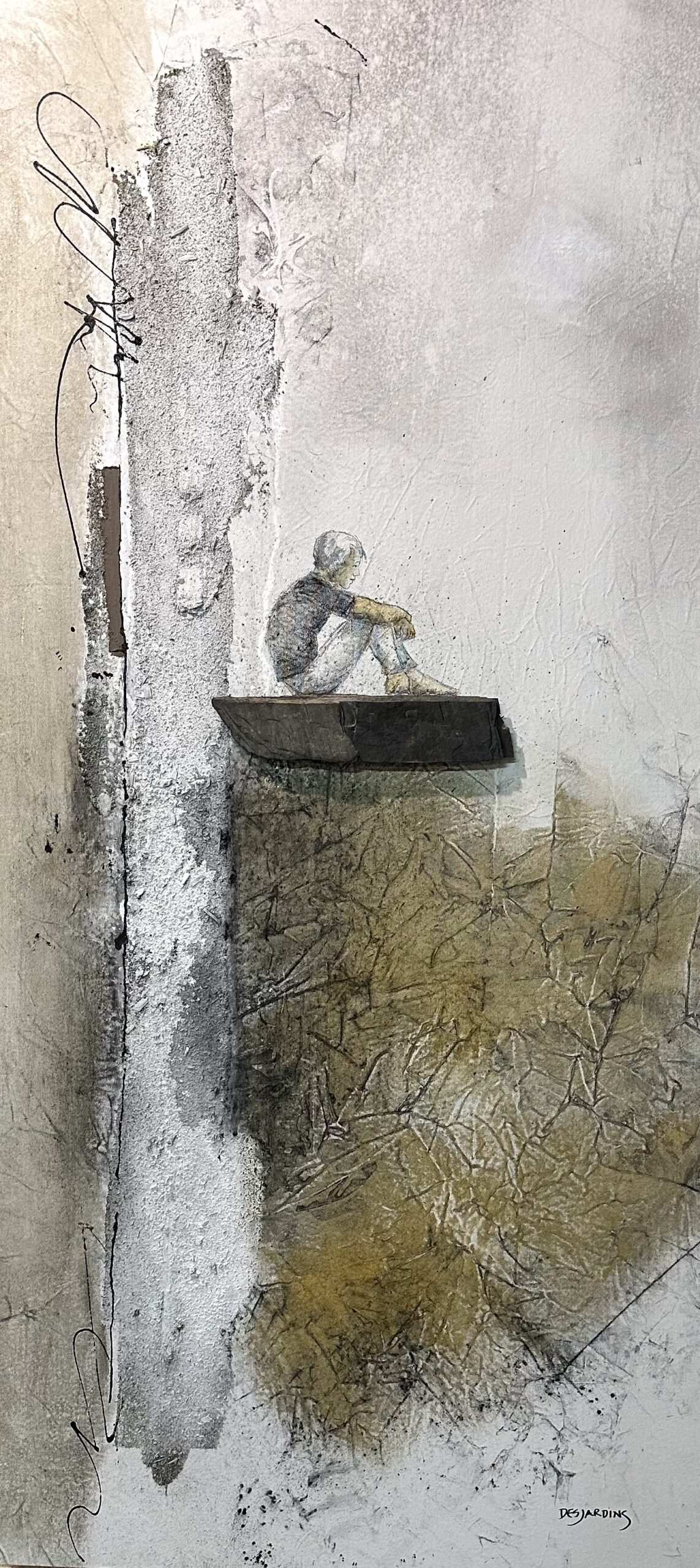 I have often incorporated rocks into my sculptures. Recently, stone has also appeared in my paintings. I wanted it to be integrated into my compositions. May it become an island, a space where time stops. I depict characters who settle there, rest there. This inspired me to create a new collection of paintings that I called "Taking time". Each of the works in this collection is an invitation to presence. Painting this sweetness soothes me. I hope it does the same for you.
"Take time no.1, my rock, my island"
Mixed media on canvas
59 X 27 in.