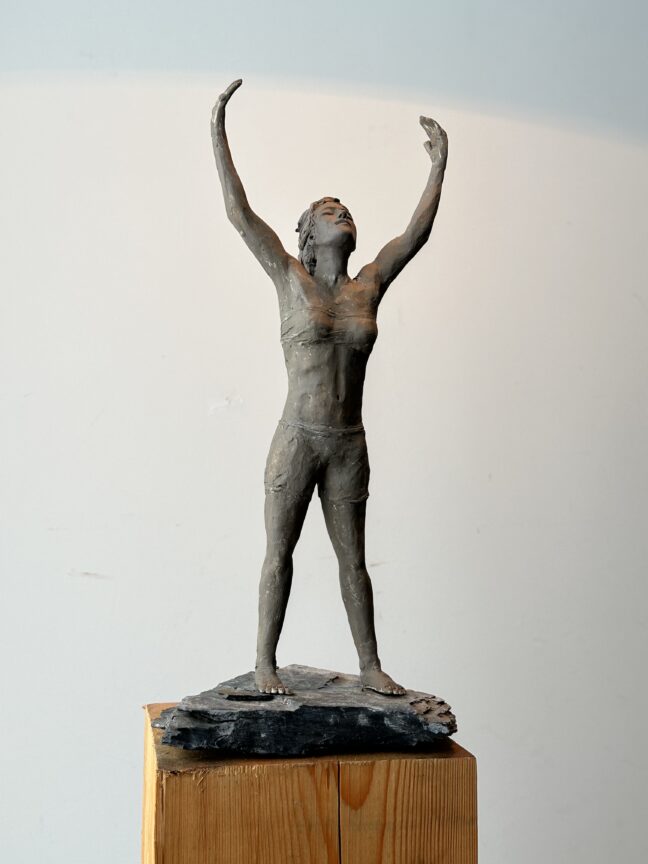 Collection "The Little Climbers"
Climber no.9
2023
Clay - soon in bronze
12 1/2H x 11L x 2W in.


Available
"The victorious"
Arrived at the top, she savors her victory. Open arms, she welcomes the world of possibilities. The one that announces to the crew that what seemed inaccessible at the prelude to the great expedition, becomes accessible and that hopes are still allowed.