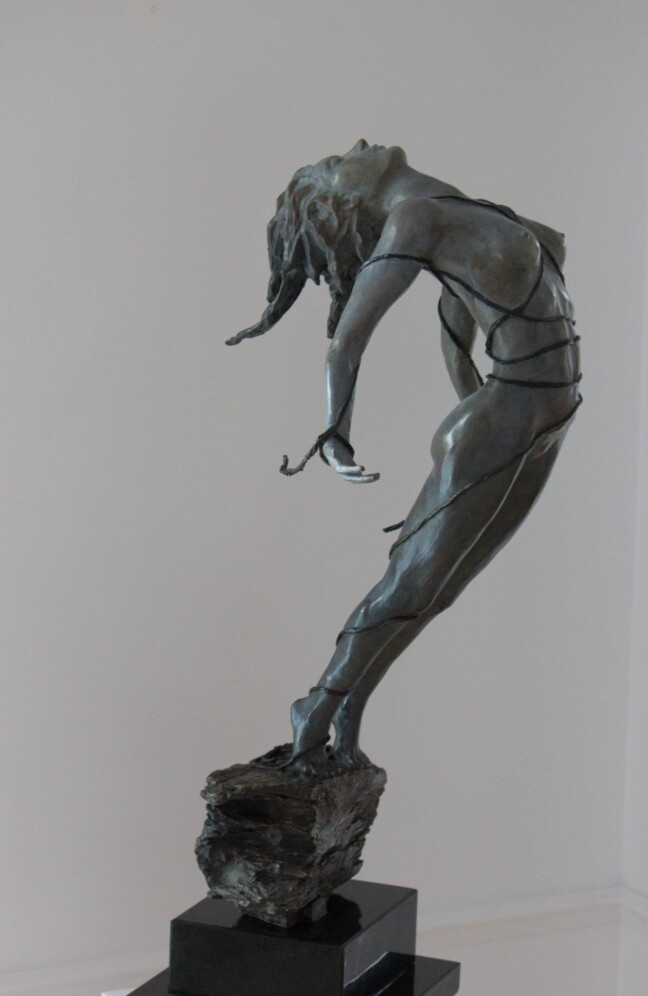 Collection: "Dare to be free"
Leap into life
2018
Bronze
30H x 17L x 13W inches


Available
To dare to be free is to choose oneself, it is to say no to what no longer suits us in order to get closer to what we really are. Of what we have become, over time. It means saying yes to the dawn and, in the evening, falling asleep lighter, more alive. It means accepting to put ourselves momentarily out of balance, to uproot ourselves, to open wide our sails so that the wind swells them, makes them quiver and propels us towards new horizons.