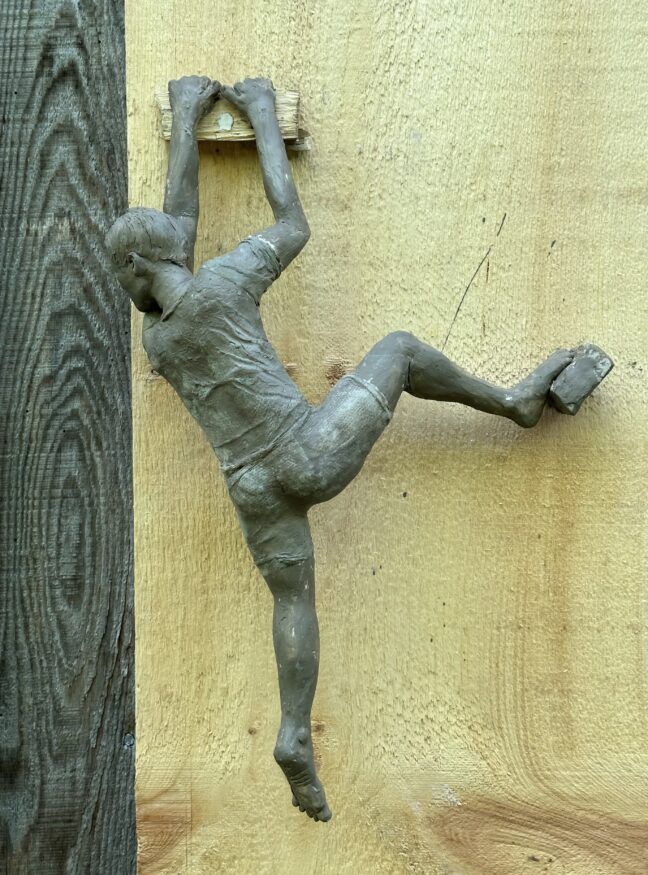 Collection: "The Little Climbers"
Climber no.11
2023
Clay - Soon in bronze
15H x 10L x 4W in.


Available
"The scout"
The leader of the platoon. The one who goes ahead. Sporty, alert and dynamic. In full ascent, he turns his head and encourages his friends, stimulates the most cheerful and rekindles the flame of those who are seized by doubt. The one we want to follow.